Technologie, Nachhaltigkeit und Innovation sind wichtige Treiber der Mode- und Textilindustrie, die die Branche sowie ihre Prozesse und Produktionsabläufe revolutionieren werden. Das internationale Konferenzformat Fashionsustain widmet sich genau diesen Themen. Es zeigt auf, wie durch das Zusammenspiel aus Kollaborationen, neuen Technologien und Nachhaltigkeit angewandte Innovationen entstehen. Start. Collaborating. Now.
WATER. PEACE. FASHION.
Der blaue Planet, unsere Erde. Rund zwei Drittel der Fläche sind mit Wasser bedeckt. Und auch der Mensch besteht zu knapp 70 Prozent aus Wasser. Ohne Wasser keine Landwirtschaft, keine Industrie – und kein Leben. Doch was passiert, wenn das Wasser knapp wird? Die kommende Fashionsustain widmet sich dem Thema, das die Zukunft maßgeblich bestimmen wird.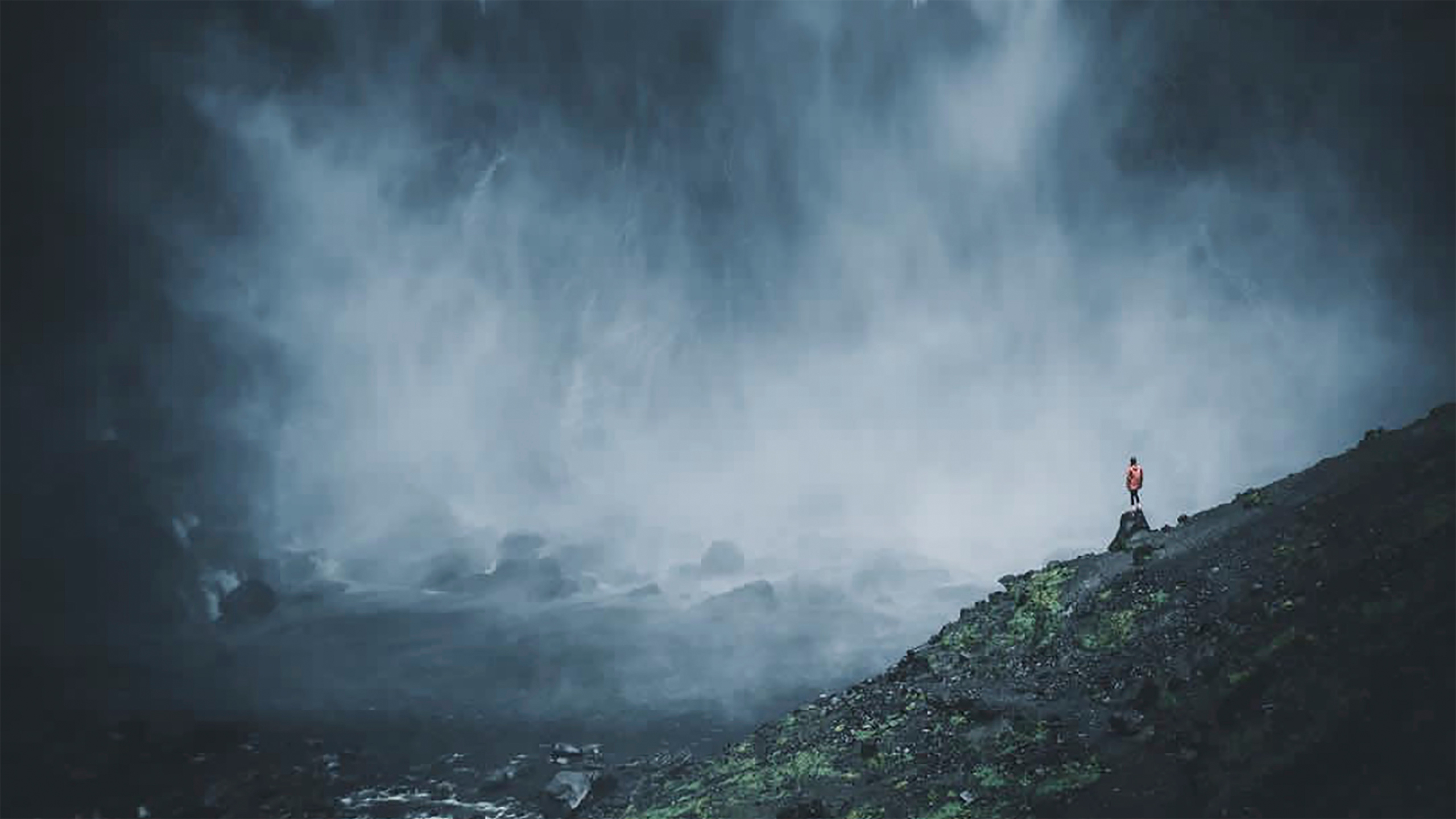 VISIT US.
Sichern Sie sich jetzt Ihr Fashionsustain Ticket:

ONE. TWO. THREE.
Eine Plattform. Zwei Konferenzen. Drei Säulen. Das stillgelegte Kraftwerk Berlin wird im Januar 2019 erneut zum Veranstaltungsort der beiden Konferenzen Fashionsustain und #Fashiontech werden. Die zukunftsweisenden Talks werden ergänzt durch das zeitgeistige und kreative Umfeld des Thinkathon sowie den Showcase of Change. Diese drei Säulen – Konferenzen, Thinkathon und Showcase - modellieren ein völlig neuartiges Konferenzformat.
CONFERENCES.
01/15/2019 #Fashiontech by Premium Group fokussiert sich auf Digitalisierung, Change Management, Innovation und disruptive Technologien.
01/16/2019 Fashionsustain by Messe Frankfurt stellt Materialien und Prozesse, Innovationen, Kreislaufkonzepte und industrielle Anwendungen in den Mittelpunkt.
THINKATHON.
Ideenschmiede der Zukunft. Hinter den Kulissen läuft am 14. & 15. Januar 2019 der Thinkathon. Er imitiert die dynamische und Berlin typische Start-Up-Szene und schafft ein kreatives Umfeld. Interdisziplinäre Teams stellten sich im Rahmen einer Design-Thinking-Challenge spezifischen industriellen Herausforderungen.

Die Challenge Hosts im Januar 2019 repräsentieren die kontemporären Modeaspekte Circularity, Consumer Empowerment, Experience Retail und Short Runs / Industry 4.0.

Challenge #1 – Otto Group – The Circular Experience
Challenge #2 – Bikini Berlin –The Future of Retail
Challenge #3 – Textile and Clothing Business Labs (TCBL) – Kartierung europäischer Fertigungskapazitäten

Die Ergebnisse aus dem zweitägigen Thinkathon werden dem Publikum der Fashionsustain am 16. Januar 2019 präsentiert.
SHOWCASE OF CHANGE.
Die Themen des Konferenzduos Fashionsustain und #Fashiontech werden parallel auf einem zweitägigen Showcase of Change gezeigt. Die offene Ausstellungsfläche versteht sich als konjugierende Plattform, die Aussteller wie Fachbesucher einlädt, tiefer in einen interdisziplinären Diskurs einzusteigen. Der diesjährige Schwerpunkt liegt auf den Herausforderungen des nachhaltigen Wassermanagements. Aussteller des Showcase sind international agierende Unternehmen der textilen Wertschöpfungskette, die hauptsächlich in vorgelagerten Prozessschritten aktiv sind.
Aussteller des Showcase of Change sind:
Lectra
Der französische Technologiekonzern präsentiert "Fashion on Demand" – die erste digitale Komplettlösung zur Personalisierung von Mode, mit der auftragsbasierte Produkte zukünftig in gleicher Geschwindigkeit wie Konfektionsware hergestellt werden können.

We aRe SpinDye®
Der schwedische Zulieferer ist spezialisiert auf nachhaltige Färbeverfahren von Kunstfasern wie recyceltem Polyester.

ZyseMe
Das Berliner Fashion Technology Start-Up präsentiert seine digitale, KI-basierte Retail-Plattform für maßgeschneiderte, individualisierbare Mode.
World Wide Fund for Nature (WWF)
Die NGO ist die weltweit größte Naturschutzorganisation. Der WWF Deutschland arbeitet seit vielen Jahren gemeinsam mit führenden Modemarken im Bereich des Water Stewardship zusammen.


An Tag eins zeigt die #FASHIONTECHBERLIN der Premium Group fokussiert sich auf Digitalisierung, Change Management, Innovation und disruptive Technologien.

Mehr Informationen unter: www.fashiontech.berlin
#FASHIONTECHBERLIN und FASHIONSUSTAINBERLIN werden begleitet von einem THINKATHON und einem SHOWCASE.
10 am DOORS OPEN
Conference moderation by
Vanessa de Lacaze (Van Vision)
CONFERENCE AREA [UPPER FLOOR]

10.30 am WELCOME & OPENING REMARKS
Thimo Schwenzfeier (Neonyt / Messe Frankfurt)
Max Gilgenmann (Neonyt / Kaleidoscope)
CONFERENCE AREA [UPPER FLOOR]  

10.40 am OPENING KEYNOTE: WE ARE WATER. INSPIRATION & RESPIRATION FOR FASHION
Clare Press (Vogue Australia)
CONFERENCE AREA [UPPER FLOOR]

10.50 am PLANT-FOR-THE-PLANET (Shout-Out)
Gregor Common (Plant-for-the-planet)
CONFERENCE AREA [UPPER FLOOR]

_____________________________________________________

ONSTAGE SESSION 1 — WATER. RISKS AND SOLUTIONS.

11 am Water X Fashion. The glocal perspective (Panel Discussion)
Ulf Jaeckel, (BMU /Federal Ministry for Environment, Nature Conservation and Nuclear Safety)
Amira Jehia (BlueBen)
Marijke Schöttmer (Tchibo)
Philipp Wagnitz (WWF)

11.45 am Water Stewardship — industry collaborations on the rise. (Panel Discussion)
Micke Magnusson (We Are Spindye)
Alexis Morgan (WWF)
Lauren Zahringer (SAC)
_____________________________________________________

OFFSTAGE SESSION 1 — DEEP DIVE. NETWORK. RELAX.

12.30 pm De-construct your design — Work with colored yarn and use less water and chemicals (Workshop)
Beatrice Fernquist (We Are Spindye)
Location: Schaltraum [UPPER FLOOR]

12.30 pm Water Risk Tool 5.0 (Workshop)
Felipe Costa (WWF)
Location: Silent Forum [MIDDLE FLOOR]
_____________________________________________________

ONSTAGE SESSION 2 — DENIM, COTTON AND THE WATER.

1.15 pm Can denim becomea leading fashion change-maker? (Panel Discussion)
Luigi Caccia (PureDenim)
Patrick Duffy (GFX (Global Fashion Exchange))
Patrick Hohmann (Remei)
Uwe Kippschnieder (Closed)
Helvetas

2.15 pm Green technology for blue jeans: denim from South East Asia (Case Study Presentation)
Holger Fischer (Eurocentra),
Karl Borgschulze (Consulting Service International)
Fahid Hussain (Crescent Group CBL)

2.45 pm A shout out to fashion and the sea! (Presentation)
Gary Bencheghib (Make a Change World)

_____________________________________________________

OFFSTAGE SESSION 2 — DEEP DIVE. NETWORK. RELAXE.

3 pm The future of eco-conscious footwear manufacturing — reduce water impact, minimize plastic waste and production time.
José Pinto (Procalçado)
Birgit Schnetzlinger (Lenzing)
Patrick Silva Szatkowski (Santoni)
Moderated by Marte Hentschel, Sourcebook
Location: Schaltraum [UPPER FLOOR]

3 pm BlueLab (Panel Discussion by Drip by Drip)
Ali Azimi (Blue Ben)
Johannes Fürst (Montebelo)
Ana Silva (TintexTextiles)
Moderated by Amira Jehia (Blue Ben)
Location: Silent Forum [MIDDLE FLOOR]

_____________________________________________________

ONSTAGE SESSION 3 — CIRCULARITY IN FULL FLOW?

3.30 pm A circular way of Life. The Portuguese approach. (Presentation & Panel by Citeve)
Maria José Carvalho (Citeve)
Braz Costa (Citeve)
Ana Silva (Tintex Textiles)

4.15 pm Better fibers. Better waste? (Panel Discussion)
Sabine Feuerer (Sympatex)
Amanda Johnston (The Sustainable Angel)
Linus Mueller (Circular Systems)
Michael Spitzbarth (Bleed / #NoPlastic)
Andreea Toca (Swedish Stockings)

5 pm We are water, oceans, rivers — and pollutants. Where do we go from now? (Concluding Panel Discussion)
Kirsten Brodde (Greenpeace)
Alexander Nolte (STOP! Micro Waste/Langbrett)
Ángela Suárez García (Inditex)
Heike Vesper (WWF)
Melati Wijsen (Bye Bye Plastic Bags Bali)
Moderation: Clare Press, Vogue Australia

5.45 pm Thinkathon video (Visual summary)
Marte Hentschel (Sourcebook)
Max Gilgenmann (Neonyt, Kaleidoscope)
_____________________________________________________

OFFSTAGE SESSION 3 – DEEP DIVE. NETWORK. RELAX.

6 pm Variables of circular design (Workshop)
Reet Aus (Reet Aus)
Ina Budde (Circular Fashion)
Ricardo Garay (Circular Systems)
Arianna Nicoletti (Green Fashion Tours)
Location: Silent Forum [MIDDLE FLOOR]
"There is an urgent need to move away from conspicuous consumption to an era of conscious consumption, where we uphold the values of empathy and respect, for not only the artisanal, indigenous crafts of the world, but the millions of faceless people working from tiny villages or big factories, who make them."
"We live in times of increasing overuse of global resources, and hence closing material cycles is an imperative in order to ensure the quality of life of future generations on our planet. To adress this we need sophisticated ideas and pragmatic concepts with a high chance for implementation."
"It is a great time fort he fashion industry to concentrate on exploring global textile cultures instead of exploiting this globe's human and ecologic environment."
Reden Sie mit und verpassen Sie nichts