Technologie, Nachhaltigkeit und Innovation sind wichtige Treiber der Mode- und Textilindustrie, die die Branche sowie ihre Prozesse und Produktionsabläufe revolutionieren werden. Das internationale Konferenzformat Fashionsustain widmet sich genau diesen Themen. Es zeigt auf, wie durch das Zusammenspiel aus Kollaborationen, neuen Technologien und Nachhaltigkeit angewandte Innovationen entstehen. Start. Collaborating. Now.
WATER. PEACE. FASHION.
Der blaue Planet, unsere Erde. Rund zwei Drittel der Fläche sind mit Wasser bedeckt. Und auch der Mensch besteht zu knapp 70 Prozent aus Wasser. Ohne Wasser keine Landwirtschaft, keine Industrie – und kein Leben. Doch was passiert, wenn das Wasser knapp wird? Die kommende Fashionsustain widmet sich dem Thema, das die Zukunft maßgeblich bestimmen wird.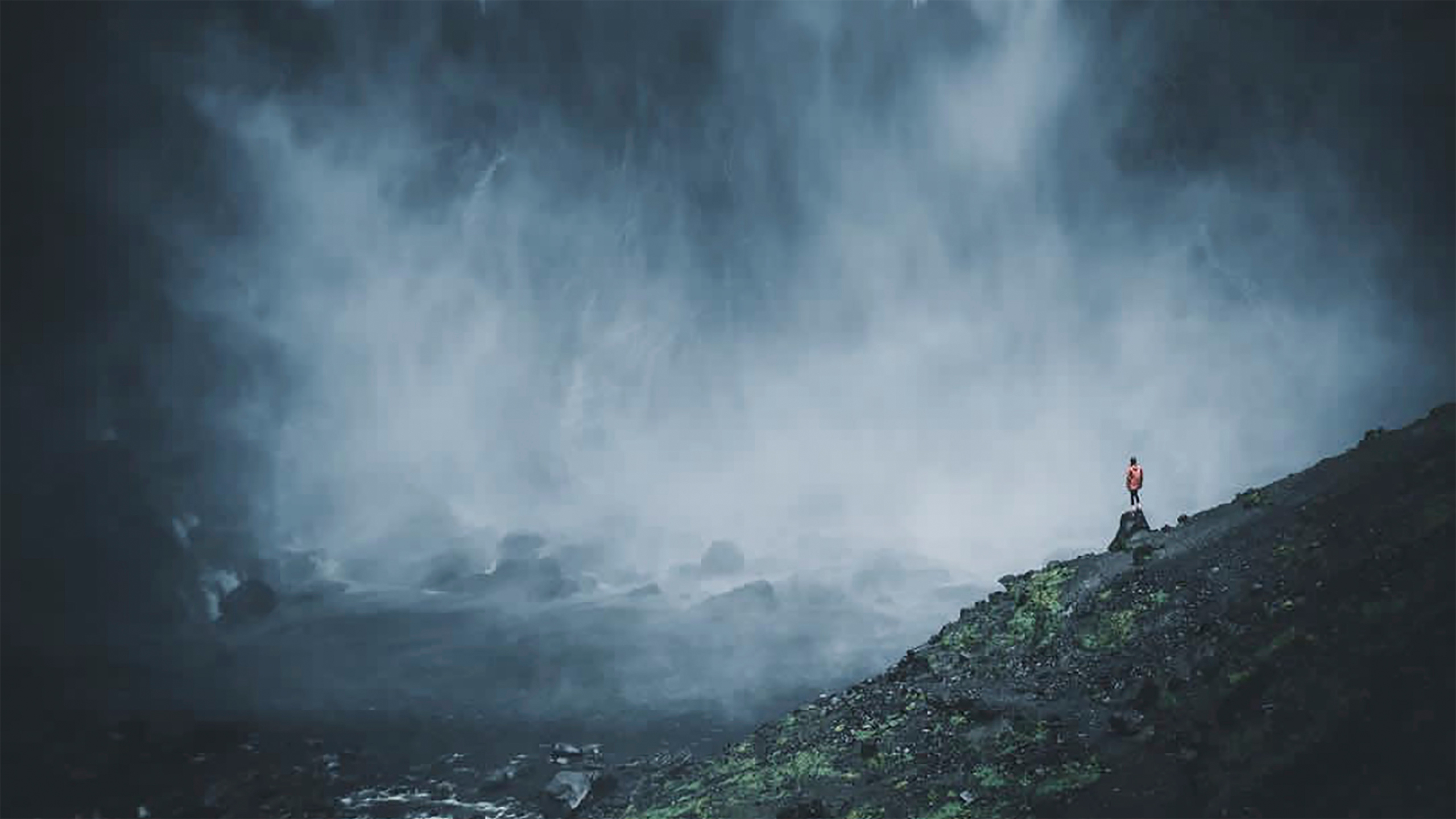 ONE. TWO. THREE.
Eine Plattform. Zwei Konferenzen. Drei Säulen. Das stillgelegte Kraftwerk Berlin wird im Januar 2019 erneut zum Veranstaltungsort der beiden Konferenzen Fashionsustain und #Fashiontech werden. Die zukunftsweisenden Talks werden ergänzt durch das zeitgeistige und kreative Umfeld des Thinkathon sowie den Showcase of Change. Diese drei Säulen – Konferenzen, Thinkathon und Showcase - modellieren ein völlig neuartiges Konferenzformat.
CONFERENCES.
15/01/2019 #Fashiontech by Premium Group fokussiert sich auf digitale Lösungen für Marketing und Retail, ebenso wie generelle digitale Markttrends.
16/01/2019 Fashionsustain by Messe Frankfurt stellt Materialien und Prozesse, Innovationen, Kreislaufkonzepte und industrielle Anwendungen in den Mittelpunkt.
THINKATHON.
Ideenschmiede der Zukunft. Hinter den Kulissen läuft am 14. & 15. Januar 2019 der Thinkathon. Er imitiert die dynamische und Berlin typische Start-Up-Szene und schafft ein kreatives Umfeld. Interdisziplinäre Teams stellten sich im Rahmen einer Design-Thinking-Challenge spezifischen industriellen Herausforderungen.
SHOWCASE OF CHANGE.
Die Themen des Konferenzduos Fashionsustain und #Fashiontech werden parallel auf einem zweitägigen Showcase of Change gezeigt. Die offene Ausstellungsfläche versteht sich sich als konjugierende Plattform, die Aussteller wie Fachbesucher einlädt, tiefer in einen interdisziplinären Diskurs einzusteigen.
Das war das Programm im Juli 2018
MODERATION & REFEREE FASHIONSUSTAIN: Ian Welsh (Director), Innovation Forum
10.15-10.30 Pre-OPENING: Welcome & get to know NEONYT
Olaf Schmidt (Vice President Textiles & Textile Technologies), Messe Frankfurt
Thimo Schwenzfeier (Show Director Neonyt), Messe Frankfurt
Magdalena Schaffrin (Creative Director Neonyt), Kaleidoscope Berlin
Max Gilgenmann (Programme Director Fashionsustain), Kaleidoscope Berlin
Michael Stracke (Chief Business Development Officer #FashionTech), Premium Group
10.30-10.50 OPENING: Passion & compassion is key – fashion's inner quest
Bandana Tewari (Editor-at-Large), Vogue India & (Contributor), Business of Fashion
10.50-11.20 PITCH'N'PANEL: Material & process innovation
Anne-Christin Bansleben (Founder), Deepmello
Desmond Ko (Director), LiteHide
Olivier Grammont (Business Developer), Recyc Leather
Sara Bonomi (EMEA Channel Marketing), FormLabs
Vera Günther (Co-Founder), Mimycri
11.20-11.35 SUPPLY CHAIN CASE STUDY I: Upcycling ocean waste
Carolina Álvarez (PR & Communication), Ecoalf
11.35-11.55 SUPPLY CHAIN CASE STUDY II: Leather transparency 'cow to shoe'
Josefin Liljeqvist (Founder), Josefin Liljeqvist
11.55-12.10 SUPPLY CHAIN CASE STUDY III: Scaling sustainability
Sebastien Kopp (Co-Founder), Veja / Centre Commercial
12.10-12.40 PITCH'N'PANEL: Footwear innovation
Galahad Clark (Managing Director), Vivo Barefoot
Henning Siedentopp (Managing Director), Melawear
Noel Klein-Reesink (Founder), Ekn Footwear
Sebastien Kopp (Co-Founder), Veja / Centre Commercial
Sebastian Thies (Founder), Nat-2
12.40-13.10 PITCH'N'PANEL: Digital innovation to increase supply chain transparency
Christoph Wiesen (CPO, Data Analytics), Sustainabill
Dennis Hoenig-Ohnsorg (Lead Corporate Responsibility), Zalando SE
Ina Budde (Founder), Circular.Fashion
Laureen van Breen (Programme Manager), WikiRate
13.10-13.55 LUNCH BREAK
13.55-14.15 PANEL: Money is key
André Meyer (Credit Advisor), GLS Bank
Henning Siedentopp (Managing Director), Melawear
Michael Oehler (Founder), Trippen
William Allbright (Managing Director), MyMarini
14.15-14.30 SUPPLY CHAIN CASE STUDY IV: Industry cooperation & standards
Manfred Junkert (Managing Director) HDS/L & cads
14.30-14.40 SUPPLY CHAIN CASE STUDY V: Industrial footwear recycling
Pailak Mzikian (Head of Business Development and Innovation), I:Collect
14.40-15.00 PANEL: Collaboration is key
Dieuwertje Nelissen (Venture Builder), Enviu
Pailak Mzikian (Head of Business Development and Innovation), I:Collect
Patrick Mainguené (Managing Director), Insoft & Ector
Rüdiger Fox (CEO), Sympatex
15.00-15.05 THNKTHN VIDEO SUMMARY
15.05-15.35 WRAP-UP PANEL: What's next for international fashion business?
MODERATION: Kristina Schulze (Editor), Step & Schuhkurier Magazine
Heike Hess (Head of Business Office), IVN
Dr. Jürgen Janssen (Head of the Partnership Secretariat), Bündnis für nachhaltige Textilien
Noel Klein-Reesink (Founder), Ekn Footwear
Sandra Capponi (Head of Business Development), Good On You
Stephanie Klotz (Senior Communications Manager), C&A Foundation 
15.35-16.00 NETWORKING & BUBBLES
An Tag zwei zeigt die #FASHIONTECHBERLIN der Premium Group digitale Lösungen für Marketing und Retail, ebenso wie generelle digitale Markttrends.
Mehr Informationen unter: www.fashiontech.berlin
Beide Konferenzen werden begleitet von einem THINKATHON und dem SHOWCASE of Smart Fashion.
"There is an urgent need to move away from conspicuous consumption to an era of conscious consumption, where we uphold the values of empathy and respect, for not only the artisanal, indigenous crafts of the world, but the millions of faceless people working from tiny villages or big factories, who make them."
"We live in times of increasing overuse of global resources, and hence closing material cycles is an imperative in order to ensure the quality of life of future generations on our planet. To adress this we need sophisticated ideas and pragmatic concepts with a high chance for implementation."
"It is a great time fort he fashion industry to concentrate on exploring global textile cultures instead of exploiting this globe's human and ecologic environment."
Partner Juli 2018
Reden Sie mit und verpassen Sie nichts
Fashionsustain Newsletter