Technology, sustainability and innovation are important drivers of the fashion and textile industry that will revolutionise the sector and its processes and production methods. International conference format Fashionsustain is dedicated to precisely these topics. It shows how the interaction of collaborations, new technologies and sustainability leads to applied innovations. Start. Collaborating. Now.
WATER. PEACE. FASHION.
The blue planet, our Earth. Around two thirds of its surface are covered in water. The adult human body is also made up of 70 percent water. Without water there would be no agriculture, no industry – and no life. But what happens when water becomes scarce? The upcoming Fashionsustain is dedicated to this topic, which will have a decisive impact on our future.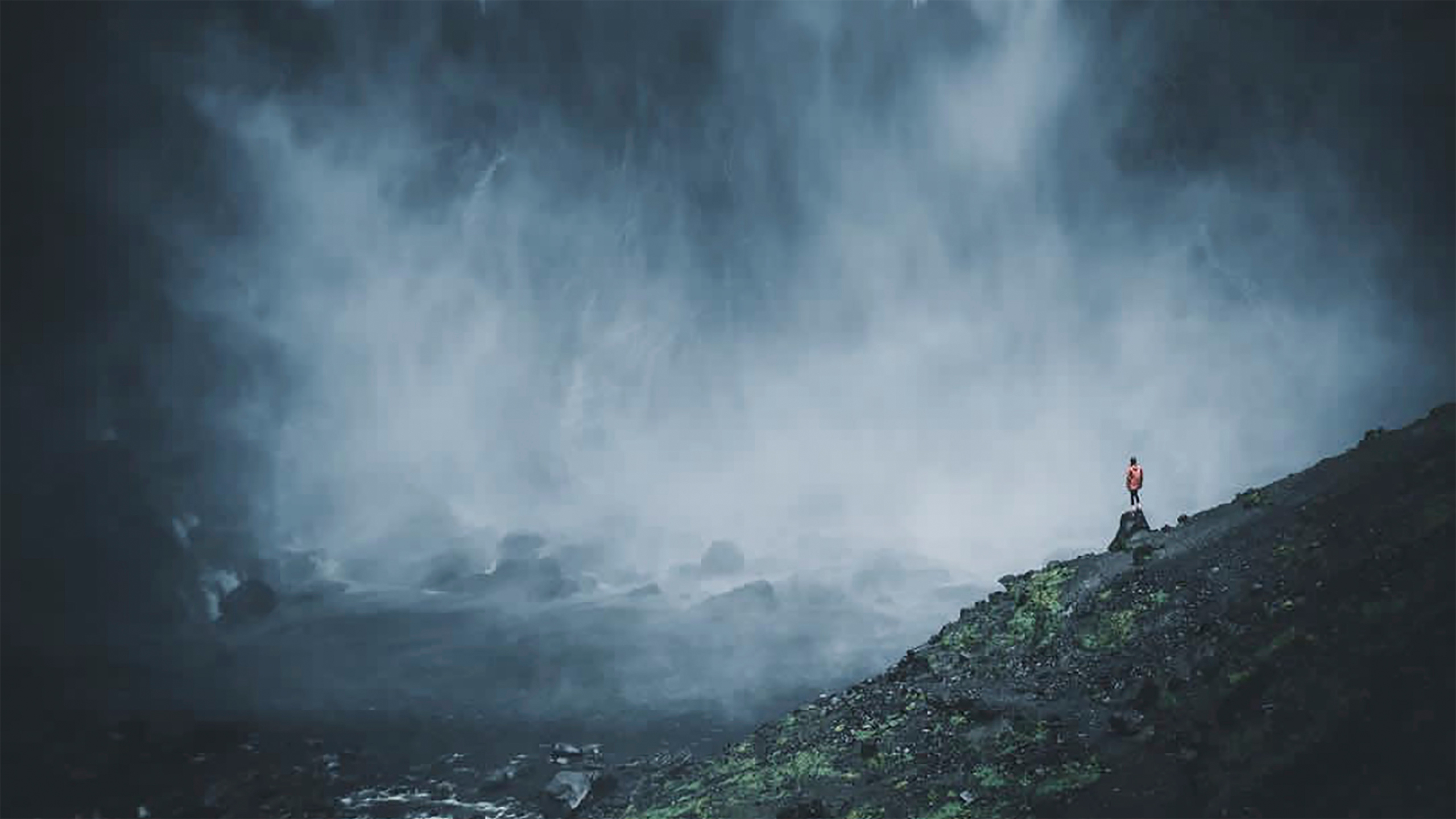 VISIT US.
Get your Fashionsustain ticket now:
ONE. TWO. THREE.
One platform. Two conferences. Three pillars. Former power station Kraftwerk Berlin is the venue of the two conferences Fashionsustain and #Fashiontech. Top-classForward-looking talks are enhanced complemented by the edgy andrefreshingly creative environment vibe of the Thinkathon and a highly inspirational Showcase of Change. These three pillars,  – the conferences, Thinkathon and Showcase of Change,  – form a completely new and cutting-edge conference model.
CONFERENCES.
15/01/2019 #Fashiontech by the Premium Group focuses on digital solutions for marketing and retail, as well as general digital market trends.
16/01/2019 Fashionsustain by Messe Frankfurt puts the spotlight on materials and processes, innovations, circularity concepts and industry industrial applicationsuses.
THINKATHON.
The ideas think-tank of the future. From 01/14 – 15/ January 2019, the Thinkathon goes will be going on behind the scenes. It mimicksmimics the dynamic Berlin start-up ecosystem and offers a creative environment. Interdisciplinary teams are will be working on specific industry tasks in a design-thinking challenge.
SHOWCASE OF CHANGE.
The input from the conference duo Fashionsustain and #Fashiontech is underpinned by a parallel two-day Showcase of Change. This open-plan exhibition space is represents a common ground where the exhibitors and professional visitors could will be able to delve deeper into an interdisciplinary discourse.
On day two  #FASHIONTECHBERLIN by the Premium Group focuses on digital solutions for marketing and retail, as well as general digital market trends.
Find out more: www.fashiontech.berlin
#FASHIONTECHBERLIN and FASHIONSUSTAINBERLIN will be enhanced by a THINKATHON and underpinned by the SHOWCASE of smart fashion.
Doors Open at 10.00 AM
10.30 AM Welcome & Opening Remarks
10.45 AM Opening Keynote: We Are Water. Inspiration & Respiration.
Clare Press, sustainability editor-at-large Vogue Australia
11.00 AM OnStage Session 1: WATER. RISKS AND SOLUTIONS.
12.30 PM OffStage Session 1: DIVE DEEPER | RELAXE | NETWORK
1.15 PM  OnStage Session 2: COTTON X DENIM X WATER — Sustainability where art thou? 
2.45 PM OffStage Session 2: DIVE DEEPER | RELAXE | NETWORK
3.30 PM OnStage Session 3: CRADLE TO OCEAN? 
5.30 PM OffStage Session 3: DIVE DEEPER | RELAXE | NETWORK
Partners January 2019
"There is an urgent need to move away from conspicuous consumption to an era of conscious consumption, where we uphold the values of empathy and respect, for not only the artisanal, indigenous crafts of the world, but the millions of faceless people working from tiny villages or big factories, who make them."
"We live in times of increasing overuse of global resources, and hence closing material cycles is an imperative in order to ensure the quality of life of future generations on our planet. To address this we need sophisticated ideas and pragmatic concepts with a high chance for implementation."
"It is a great time fort he fashion industry to concentrate on exploring global textile cultures instead of exploiting this globe's human and ecologic environment."