Technology, sustainability and innovation are important drivers of the fashion and textile industry that will revolutionise the sector and its processes and production methods. International conference format Fashionsustain is dedicated to precisely these topics. It shows how the interaction of collaborations, new technologies and sustainability leads to applied innovations. Start. Collaborating. Now.
WATER. PEACE. FASHION.
The blue planet, our Earth. Around two thirds of its surface are covered in water. The adult human body is also made up of 70 percent water. Without water there would be no agriculture, no industry – and no life. But what happens when water becomes scarce? The upcoming Fashionsustain is dedicated to this topic, which will have a decisive impact on our future.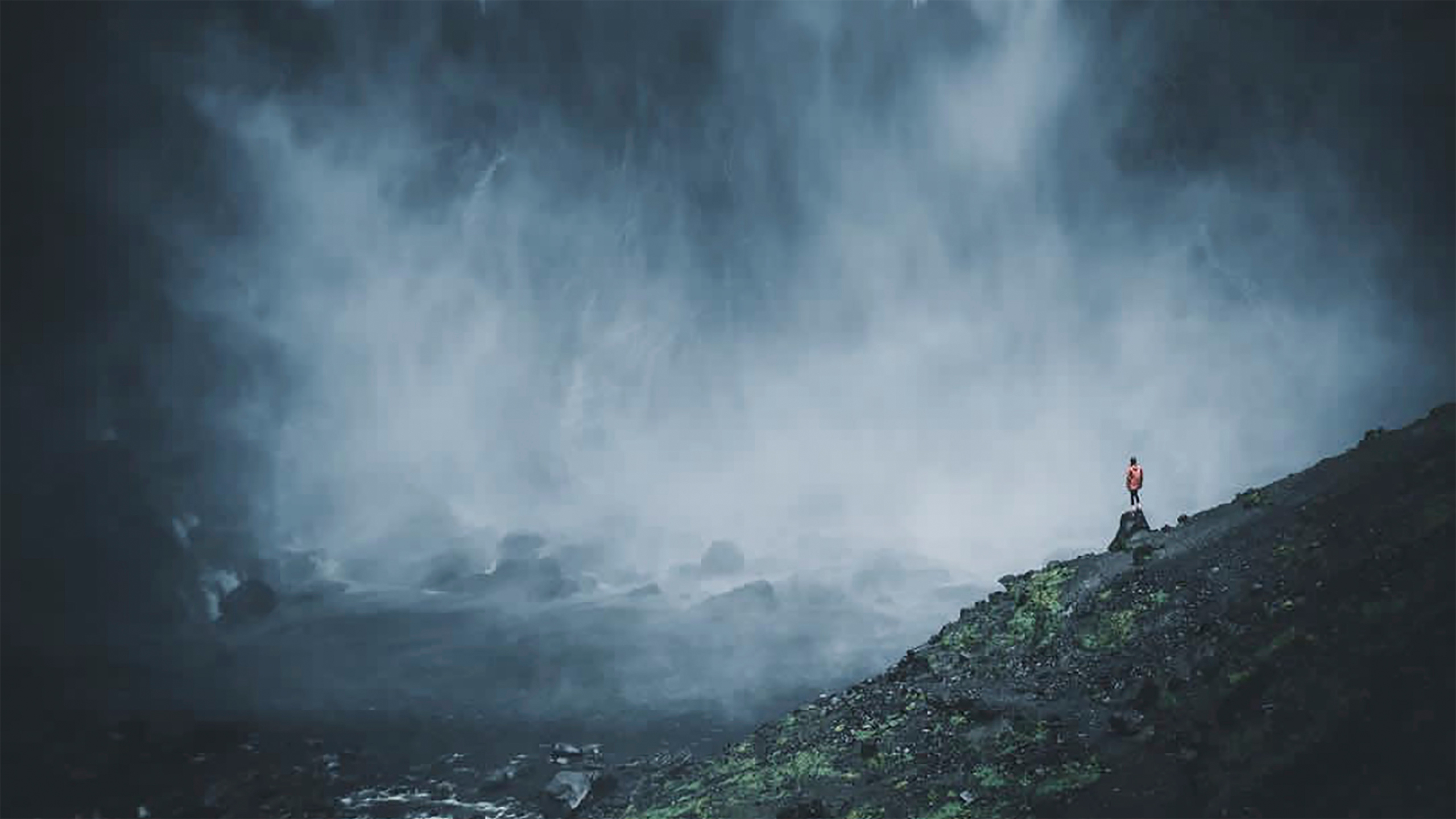 ONE. TWO. THREE.
One platform. Two conferences. Three pillars. Former power station Kraftwerk Berlin is the venue of the two conferences Fashionsustain and #Fashiontech. Forward-looking talks are complemented by the andrefreshingly creative vibe of the Thinkathon and a highly inspirational Showcase of Change. These three pillars,  – the conferences, Thinkathon and Showcase of Change. These three pillars,  – the conferences, Thinkathon and Showcase of Change,  – form a completely new and cutting-edge conference model.
CONFERENCES.
01/15/2019 #Fashiontech by Premium Group focusses on digitization, change management, innovation and disruptive technologies.
01/16/2019 Fashionsustain by Messe Frankfurt puts the spotlight on materials and processes, innovations, circularity concepts and industry industrial applicationsuses.
THINKATHON.
The ideas think-tank of the future. From 01/14 – 15/ January 2019, the Thinkathon will be going on behind the scenes. It mimics the dynamic Berlin start-up ecosystem and offers a creative environment. Interdisciplinary teams will be working on specific industry tasks in a design-thinking challenge.
The challenge hosts for January 2019 focus on the highly topical subjects of the circular economy, new relationships between consumers and the retail trade and industry 4.0.

Challenge #1 – Otto Group – The Circular Experience
Challenge #2 – Bikini Berlin –The Future of Retail
Challenge #3 – Textile and Clothing Business Labs (TCBL) – approaches to map European manufacturing capacities
The results of the two-day thinkathon will be pesented to the audience of the Fashionsustain conference on 16 January 2019.
SHOWCASE OF CHANGE.
The input from the conference duo Fashionsustain and #Fashiontech is underpinned by a parallel two-day Showcase of Change. This open-plan exhibition space represents a common ground where the exhibitors and professional visitors will be able to delve deeper into an interdisciplinary discourse. This year's focus is on the challenges of sustainable water management. Exhibitors in the showcase are internationally active companies along the textile value chain, which are mainly active in upstream process steps.
Exhibitors of the Showcase of Change are:
Lectra
The French technology group will be presenting 'Fashion on Demand' – the first digital complete solution for the personalisation of fashion. which will enable order-based products to be manufactured just as quickly as ready-to-wear goods.
We aRe SpinDye®
The Swedish supplier specializes in sustainable dyeing processes of synthetic fibers such as recycled polyester.
World Wide Fund for Nature (WWF)
The NGO is the world's largest conservation organization. WWF Deutschland has been working on water stewardship with leading fashion brands for many years.
ZyseMe
The Berlin fashion technology start-up presents its digital, AI-based retail platform for tailor-made, customizable fashion.
On day two  #FASHIONTECHBERLIN by the Premium Group focusses on digitization, change management, innovation and disruptive technologies.
Find out more: www.fashiontech.berlin
#FASHIONTECHBERLIN and FASHIONSUSTAINBERLIN will be enhanced by a THINKATHON and underpinned by the SHOWCASE of smart fashion.
10 am DOORS OPEN
Conference moderation by
Vanessa de Lacaze (Van Vision)
CONFERENCE AREA [UPPER FLOOR]

10.30 am WELCOME & OPENING REMARKS
Thimo Schwenzfeier (Neonyt / Messe Frankfurt)
Max Gilgenmann (Neonyt / Kaleidoscope)
CONFERENCE AREA [UPPER FLOOR]  

10.40 am OPENING KEYNOTE: WE ARE WATER. INSPIRATION & RESPIRATION FOR FASHION
Clare Press (Vogue Australia)
CONFERENCE AREA [UPPER FLOOR]

10.50 am PLANT-FOR-THE-PLANET (Shout-Out)
Gregor Common (Plant-for-the-planet)
CONFERENCE AREA [UPPER FLOOR]

_____________________________________________________

ONSTAGE SESSION 1 — WATER. RISKS AND SOLUTIONS.

11 am Water X Fashion. The glocal perspective (Panel Discussion)
Ulf Jaeckel, (BMU /Federal Ministry for Environment, Nature Conservation and Nuclear Safety)
Amira Jehia (BlueBen)
Marijke Schöttmer (Tchibo)
Philipp Wagnitz (WWF)

11.45 am Water Stewardship — industry collaborations on the rise. (Panel Discussion)
Micke Magnusson (We Are Spindye)
Alexis Morgan (WWF)
Lauren Zahringer (SAC)
_____________________________________________________

OFFSTAGE SESSION 1 — DEEP DIVE. NETWORK. RELAX.

12.30 pm De-construct your design — Work with colored yarn and use less water and chemicals (Workshop)
Beatrice Fernquist (We Are Spindye)
Location: Schaltraum [UPPER FLOOR]

12.30 pm Water Risk Tool 5.0 (Workshop)
Felipe Costa (WWF)
Location: Silent Forum [MIDDLE FLOOR]
_____________________________________________________

ONSTAGE SESSION 2 — DENIM, COTTON AND THE WATER.

1.15 pm Can denim becomea leading fashion change-maker? (Panel Discussion)
Luigi Caccia (PureDenim)
Patrick Duffy (GFX (Global Fashion Exchange))
Patrick Hohmann (Remei)
Uwe Kippschnieder (Closed)
Helvetas

2.15 pm Green technology for blue jeans: denim from South East Asia (Case Study Presentation)
Holger Fischer (Eurocentra),
Karl Borgschulze (Consulting Service International)
Fahid Hussain (Crescent Group CBL)

2.45 pm A shout out to fashion and the sea! (Presentation)
Gary Bencheghib (Make a Change World)

_____________________________________________________

OFFSTAGE SESSION 2 — DEEP DIVE. NETWORK. RELAXE.

3 pm The future of eco-conscious footwear manufacturing — reduce water impact, minimize plastic waste and production time.
José Pinto (Procalçado)
Birgit Schnetzlinger (Lenzing)
Patrick Silva Szatkowski (Santoni)
Moderated by Marte Hentschel, Sourcebook
Location: Schaltraum [UPPER FLOOR]

3 pm BlueLab (Panel Discussion by Drip by Drip)
Ali Azimi (Blue Ben)
Johannes Fürst (Montebelo)
Ana Silva (TintexTextiles)
Moderated by Amira Jehia (Blue Ben)
Location: Silent Forum [MIDDLE FLOOR]

_____________________________________________________

ONSTAGE SESSION 3 — CIRCULARITY IN FULL FLOW?

3.30 pm A circular way of Life. The Portuguese approach. (Presentation & Panel by Citeve)
Maria José Carvalho (Citeve)
Braz Costa (Citeve)
Ana Silva (Tintex Textiles)

4.15 pm Better fibers. Better waste? (Panel Discussion)
Sabine Feuerer (Sympatex)
Amanda Johnston (The Sustainable Angel)
Linus Mueller (Circular Systems)
Michael Spitzbarth (Bleed / #NoPlastic)
Andreea Toca (Swedish Stockings)

5 pm We are water, oceans, rivers — and pollutants. Where do we go from now? (Concluding Panel Discussion)
Kirsten Brodde (Greenpeace)
Alexander Nolte (STOP! Micro Waste/Langbrett)
Ángela Suárez García (Inditex)
Heike Vesper (WWF)
Melati Wijsen (Bye Bye Plastic Bags Bali)
Moderation: Clare Press, Vogue Australia

5.45 pm Thinkathon video (Visual summary)
Marte Hentschel (Sourcebook)
Max Gilgenmann (Neonyt, Kaleidoscope)
_____________________________________________________

OFFSTAGE SESSION 3 – DEEP DIVE. NETWORK. RELAX.

6 pm Variables of circular design (Workshop)
Reet Aus (Reet Aus)
Ina Budde (Circular Fashion)
Ricardo Garay (Circular Systems)
Arianna Nicoletti (Green Fashion Tours)
Location: Silent Forum [MIDDLE FLOOR]