Right at the heart of Germany and Europe, with enviable connections and networks, Frankfurt will become the ideal place for Neonyt and its community in from 18 to 20 January 2022: everyone who wants to bring about lasting change in the sustainable textile and fashion industry will come together in the metropolis on the Main River during Frankfurt Fashion Week.
VISIT.
As the internationally most relevant platform for fashion, sustainability and innovation, Neonyt is one of the core elements of Frankfurt Fashion Week. From 18 to 20 January 2022, Neonyt is the sustainable hotspot for all b2b visitors, buyers and retailers, journalists, editors and content creators. Plan your visit to Neonyt now.
MAP.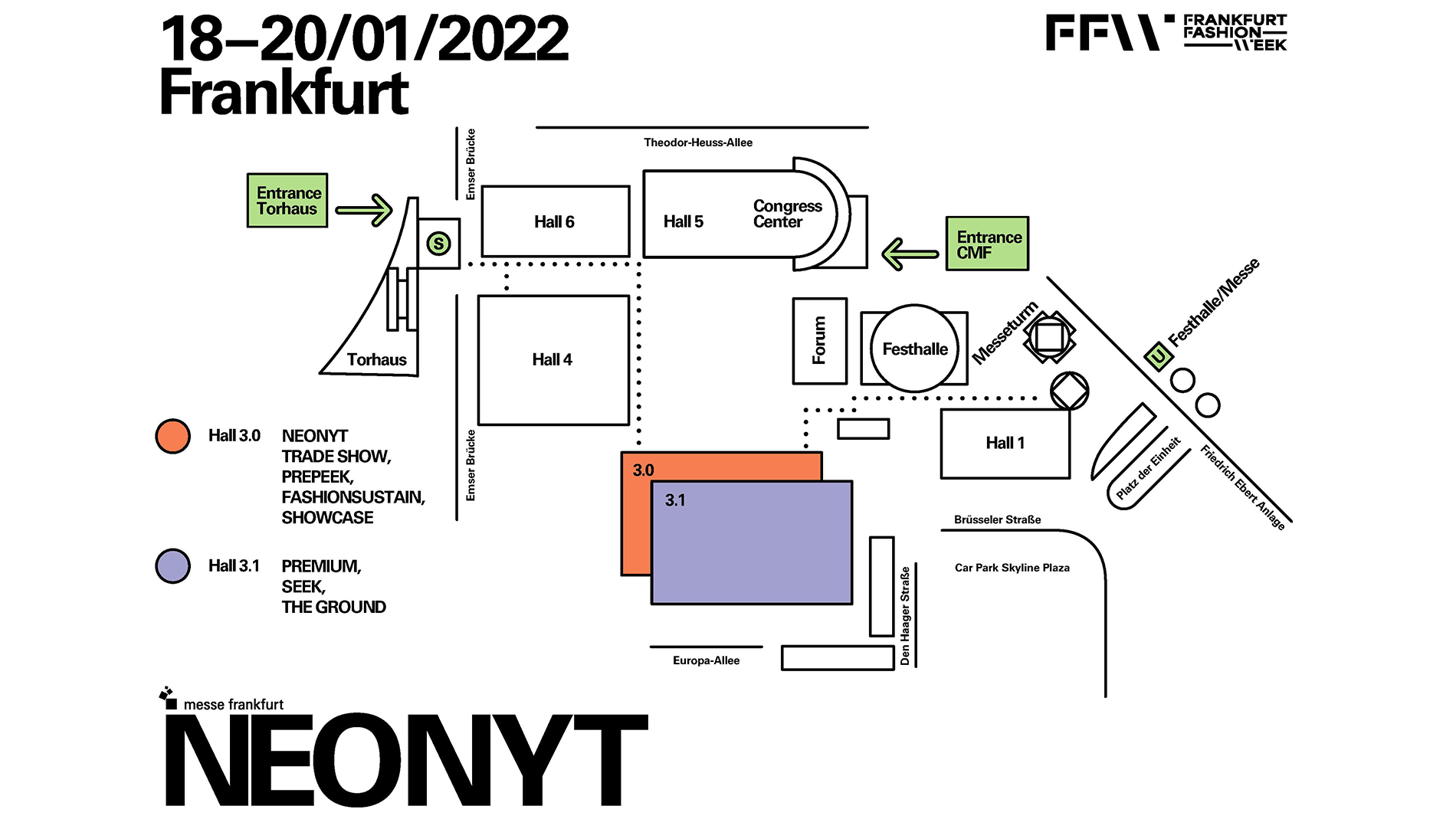 EXHIBIT.
Neonyt is the meeting place for all key players for whom fashion and sustainability are inextricably linked. It is the business and communication platform for the trends and future topics of the textile and fashion industry. Be part of the community and exhibit at Neonyt – all brands are fashionably curated and selected by us based on strict sustainability criteria.
JOIN OUR COMMUNITY.
A cross-sector community. The Neonyt community is defined by fashion, a forward-looking approach, its affinity to technology and awareness of sustainability. It is unified by the desire to drive a process of change in the fashion industry. Or driven by a curiosity to learn more about these issues in the future. Subscribe to the Neonyt newsletter to stay updated and be amongst the first to receive all news from within the sustainable fashion community!