Meet important buyers and representatives from the retail sector – from Germany, Europe and the rest of the world. Intensify your contact with relevant communities. Introduce your brand and design concepts to journalists, editors, bloggers and influencers. Profit from the new Frankfurt Fashion Week ecosystem.
EXHIBIT.
Are you interested in exhibiting at Neonyt? Then register. Please note that all brands are fashionably curated by us and selected based on strict sustainability criteria.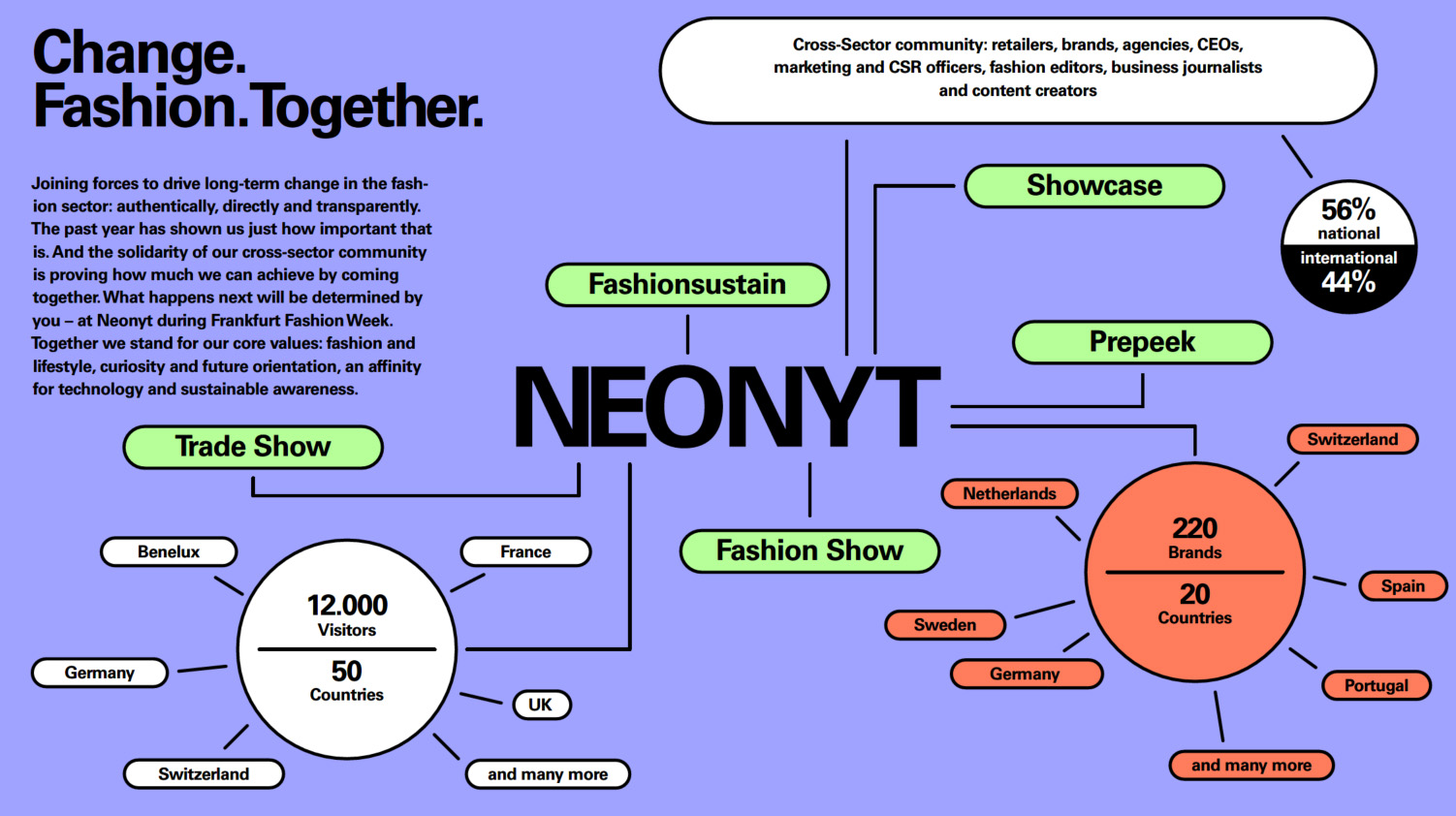 SETUP & DISMANTLING.
Setup: from Monday, 17 January 2022, 7 a.m. until 10 p.m.
Dismantling: from Thursday, 20 January 2022, 5 p.m., until Friday, 21 January 2022, 10 p.m.
CONTACT.
The Neonyt team will be happy to answer all your questions about organisation and participation.