A must for all players from the textile and fashion industry when it comes to best practices leading to a transformation of the industry.
FASHIONSUSTAIN AT NEONYT DÜSSELDORF.
Fashionsustain is a platform for the interaction of collaboration and competition – important components for innovative, sustainable technologies that make sustainable business models and new and old markets visible to the whole industry.
The next edition will be held in parallel to Neonyt licensed by Messe Frankfurt in Düsseldorf from 28 to 30 January 2023.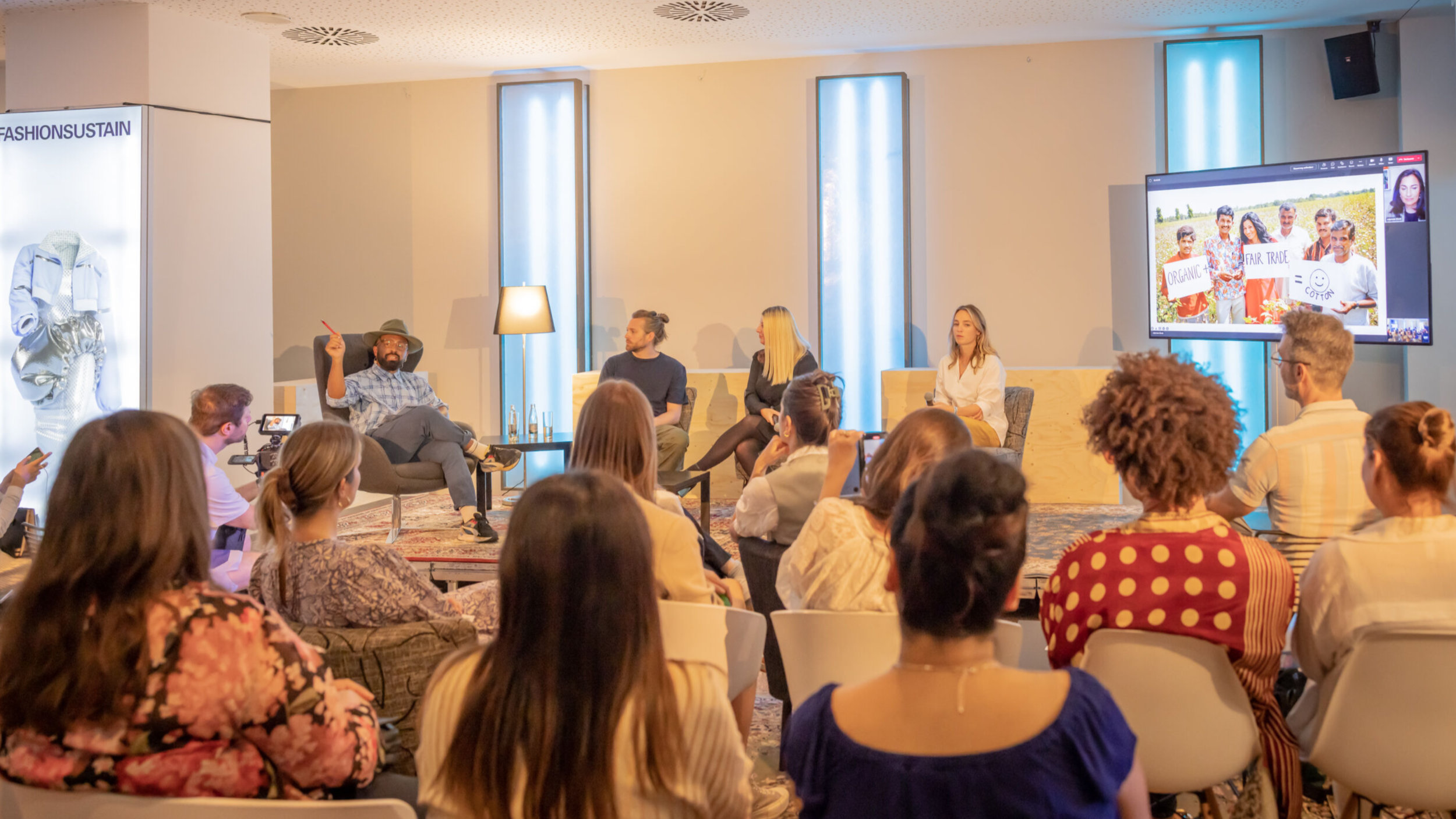 "If we want a breakthrough in sustainability, we need a new normal. We can achieve this with state subsidies for sustainable products and a scoring system similar to the one in the food sector. This is the only way to make sustainability comprehensible to consumers."
Reinventing itself again and again is part of the DNA of Fashionsustain: whether with an international orientation and on a large stage at international Fashion Weeks and leading trade fairs of the industry, as a spin-off at fashion and lifestyle events, as a regionally oriented City Edition or a multi-day format with strong discussions for end consumers.
Fashionsustain is aimed at innovation and product managers, sustainability and CSR experts, marketing and brand strategists, buyers, HR experts and young professionals from fashion, textiles, sourcing, retail, technology, NGOs, certifiers and startups - and sometimes end consumers directly.
Physical, hybrid and digital. So far in Berlin, Frankfurt am Main, New York, Los Angeles and Shanghai. Next stop: Düsseldorf.
RECAP: FASHIONSUSTAIN LAB EDITION 2022.
From a 1,5 degree lifestyle to renting your wardrobe and the contribution of the fashion sector to the achievement of the 17 Sustainable Development Goals: the Fashionsustain conference stage featured impulses, interviews, talks and workshops by international and local sustainable fashion brands, industry stakeholders and content creators.
Topics on the agenda during past events: Circular Fashion, Blockchain, Traceability, Supply Chain Law, Impact Investing, Virtual Fashion, Diversity, Denim and Sustainability, Sneakers and their Impact, Sustainability at the POS, Customer Behavior, Greenwashing, SDGs, Innovative Materials, Zero Impact, 1.5 Degree Lifestyle, Renting, Swapping, Leasing, Cultural Appropriation and many more.
JOIN THE FASHIONSUSTAIN COMMUNITY.